CEO's message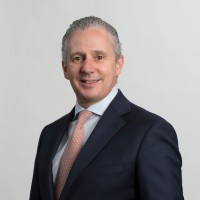 What is great is that so many of the businesses involved in the Awards process have gone on to do remarkable things.
Andrew Penn
Chief Executive Officer
Telstra
Welcome to the 2017 Telstra Business Awards.
Every year since the Awards started in 1992 they have been a place for Australia's remarkable small and medium-sized businesses (SMBs) to gather to explore their dreams and their realities.
The Awards continue to be a way for SMBs to step outside the day to day business operations, to ask big questions, and to celebrate what they have achieved. 
I am sure the 2017 Awards will be no exception.
I have had the privilege of meeting many of the businessmen and women who have taken part in the Awards over the years and I never stop questioning how each one of them is unique and marvelling at their diversity and drive.
SMBs inspire us all because of their ability find new and better ways to do things, their persistence and resilience, their courage to take risks, and their incredible talent and commitment.
That is why the Telstra Business Awards are important. They showcase the very best of Australia's small and medium business talent.
I look forward to meeting the 2017 Award entrants and to celebrating the contribution they are making as they set the standard for the future.
Andrew Penn
Chief Executive Officer
Telstra