Eligibility
Does your business qualify?
---
A nominated business can only become a valid entrant if it meets the following criteria:
The nominated business MUST:
Have a registered Australian Business Number
Have been operating in Australia for at least 12 months as of close of entries
Be more than 60% Australian-owned, with the owner(s) / founder(s) responsible for making the key management decisions; and


If entering the Charity Award: be registered with the Australian Charities and Not-for-profits Commission (ACNC) and have endorsed Deductible Gift Recipient (DGR) status, with an annual income between $250,000 and $10,000,000; and


If entering for the New Business Award have been operating in Australia between 12-36 months as of close of entries 
The nominated business MUST NOT:
Have more than 200 full-time equivalent staff as of entries


Be a listed company, a franchisee, franchisor, a club, co-operative, or a Telstra licensee


Be affiliated with Telstra through investments or donations
Be more than 50% owned by another business


Be a government agency


Have employees who have judged the Awards program in the previous years' programs


Be a commercial supplier to the Awards


Have won an award in the same category in the previous year. The nominated business can however enter a different category this year.


Have filed for bankruptcy in the prior 5 years or been subject to court proceedings in the prior 12 months from the close of entry date, including in the business owner or founder's personal capacity; and


Have been purchased, and operating as an existing business prior to purchase.
Entries for the 2017 Telstra Business Awards are now closed. Nominated businesses will be part of the 2018 program.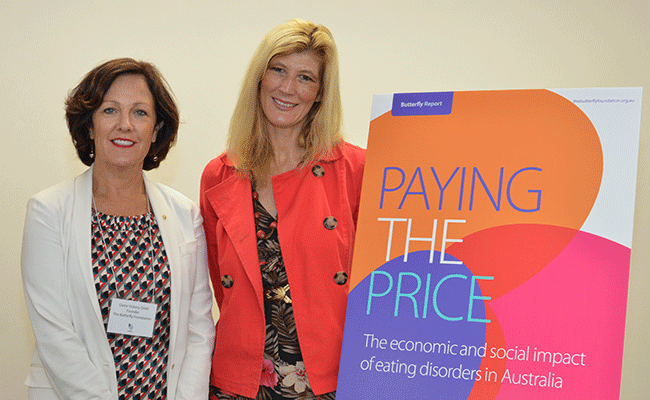 The recognition of charities in the prestigious Telstra Business Awards makes such a difference. When we interact with government, business and the community we can say loudly and proudly we measure up well.
Butterfly Foundation
2016 Telstra New South Wales
Charity Award