Judging process
No stone is left unturned
---
The judging process for the Telstra Business Awards has been shaped over more than two decades to allow the Judges to thoroughly assess the many nominations and identify finalists.
Becoming a finalist is a great achievement. The judging process is rigorous and moving to that stage in the Awards is certainly earned.
Here is a step-by-step guide to the judging process.
Step 1

Initial assessment

The entry is read and the answer to each question is given a score. So it's important every question is answered in full and includes as much detail as possible within the prescribed word count.

A vivid description will give the Judges a clear idea of the business and what it has done to achieve success. This entry form is the first place where a business has a chance to be noticed.
Step 2

The shortlist

Once all the entries are read, the Judges make a shortlist of the most outstanding candidates for every State and Territory and for each of the five Award categories. The shortlisted candidates and entrants who aren't chosen as finalists are notified via written letter.
Step 3

Site visit

If a business is shortlisted, arrangements will be made for two Judges to come to the workplace for a site visit. This is a way for the Judges to build on the detail in the entry submission by meeting the key people who have created the business success. 
Step 4

Finalists announced

After the site visits, the Judges make a last assessment of each entry and choose the finalists. All finalists are notified and their selection is announced to the media.
Step 5

Winners revealed

As part of the Awards announcement process, Telstra hosts a Dinner in every State/Territory, where the finalists are celebrated and the winners are announced. All finalists in each category are presented on stage with certificates of achievement. The winning business in each category is then announced and the opportunity is given to make a short speech. Finally, the announcement of the Business of the Year in that State/Territory is made.
Step 6

National Judging Panel Interviews

State/Territory winners in each category then become the shortlist for that category at the National level. All State/Territory overall winners are eligible for the Telstra Australian Business of the Year Award. For this part of the judging process, two representatives from each National finalist business are interviewed by the National Judging Panel.
Step 7

National winners announced

National winners in every category and the Telstra Australian Business of the Year are announced at the National Gala Dinner. This event is about celebrating the achievements of the finalists and the winners.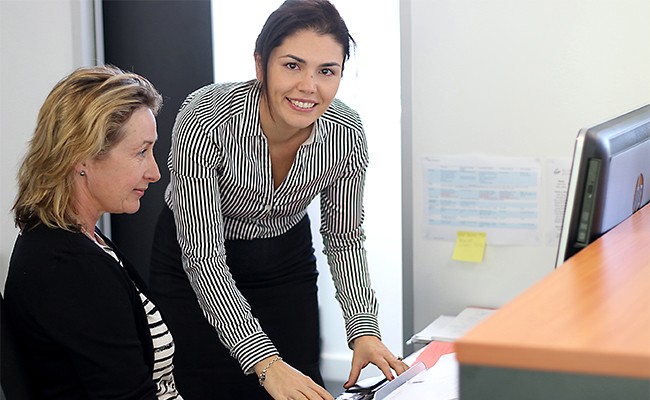 It's a tough process and it is challenging but you learn so much along the way. Entering the Awards is a really worthwhile and rewarding investment in your business.
The Rehabilitation Specialists
2016 Telstra Australian Capital Territory
Small Business Award