Key Award dates
---
Entries for the 2017 Telstra Business Awards are now closed. Nominated businesses will be part of the 2018 program. Entry and Award dates for 2018 are coming soon.
Entering the Awards starts with being nominated. Anyone can nominate – employees, associates, friends, family, clients or customers. Owners are also welcome to nominate their own businesses or charities. Once nominated, to officially be part of the Awards program, businesses and charities need to submit a completed online entry form.
Entrants who are chosen as finalists will be invited to a workshop and a dinner in their State or Territory. Additional tickets for the dinner can be purchased for staff, friends and families who are welcome to attend the event as it's a perfect chance to thank them and have them share the celebration.
Dates for the 2018 State/Territory finalist workshops and dinners, and the National gala dinner are coming soon.
2017 Finalist Workshop Dates (media training and event preparation for finalists)
Northern Territory
Monday 3 July 

Western Australia
Thursday 6 July
South Australia 
Monday 10 July
Queensland
Thursday 13 July
New South Wales
Monday 17 July 

Australian Capital Territory
Thursday 20 July
Tasmania 
Monday 24 July
Victoria 
Thursday 27 July
2017 State & Territory Dinner Dates
Northern Territory
Tuesday 4 July
Western Australia
Friday 7 July 

South Australia
Tuesday 11 July
Queensland
Friday 14 July
New South Wales
Tuesday 18 July 

Australia Capital Territory
Friday 21 July 

Tasmania
Tuesday 25 July
Victoria
Friday 28 July
National Gala Dinner
The 2017 State and Territory winners were flown to Sydney for the National judging on Thursday 24 August 2017, culminating in a glittering celebration dinner on the night of Friday 25 August 2017.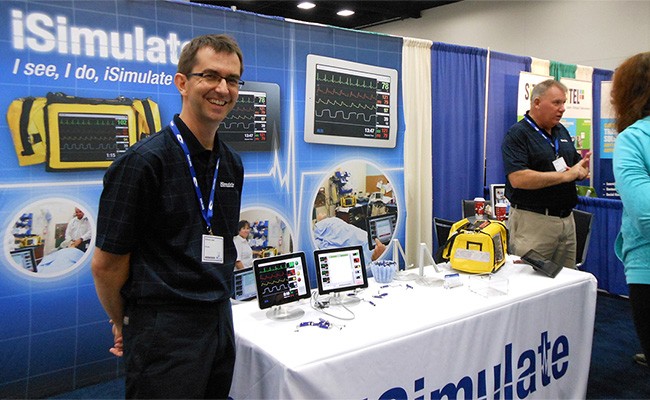 Thanks to our participation in the program, we have received increased recognition and engagement from both the press and medical community at large. I would recommend any innovative organisation to participate.
iSimulate
2016 Telstra Australian
Micro Business Award